Social Media Marketing Service
Vinayak InfoSoft is a leading agency of Social Media Marketing in Ahmedabad, offering the most reliable social media and digital marketing services for all your business requirements. We have more than 24 years of experience in offering social media marketing services and other allied online marketing services.
Social media marketing services primarily mean to curate attractive content to draw more visitors and to be posted on various social media platforms. With the increasing power of social media, organizations are giving more importance to promoting their brands and businesses on various social media platforms as compared to conventional marketing strategies.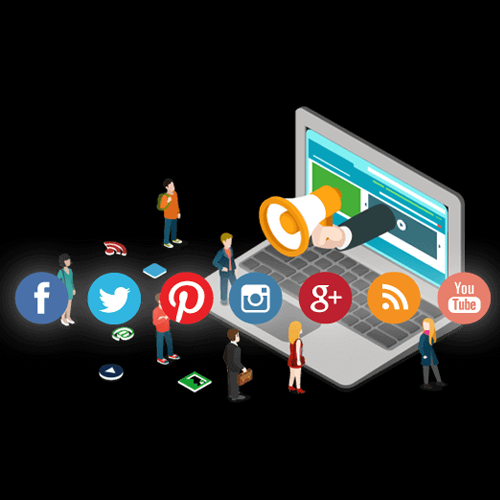 Social media has allowed many organizations to develop their audience reach and drive more quality traffic to their website. Social Media Marketing is a considerable part of Digital Marketing; it helps companies gain more website traffic, improve profits, and enhance their brand awareness through various social media platforms, such as Instagram, Twitter, Facebook, YouTube, etc.
Being one of the leading social media marketing companies in Ahmedabad, Vinayak InfoSoft can help you crack various challenges that occur in social media marketing. So the best decision you can make for your business growth is to contact us today and let us handle all your social media marketing requirements.