Digital Marketing Services
Vinayak InfoSoft is a leading digital marketing agency in Ahmedabad that provides a range of digital marketing services to help businesses reach their target audience and drive more sales.
Digital marketing is the process of promoting and advertising products or services through digital channels such as search engines, social media, email, and other websites. It is an effective way to reach a large number of potential customers and build brand awareness.
Vinayak InfoSoft is committed to providing a comprehensive range of digital marketing services that can help businesses reach their goals. Our services include search engine optimization (SEO), pay-per-click (PPC) advertising, social media marketing, content marketing, email marketing, and more.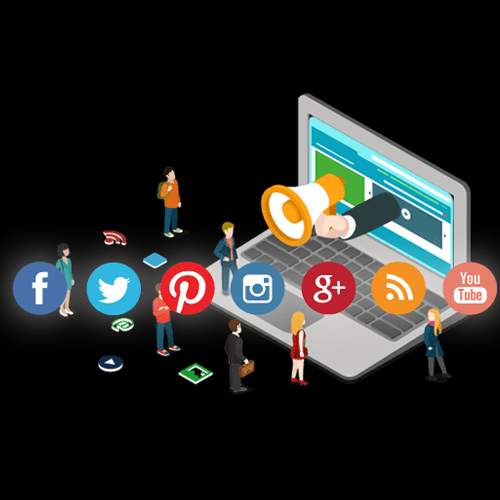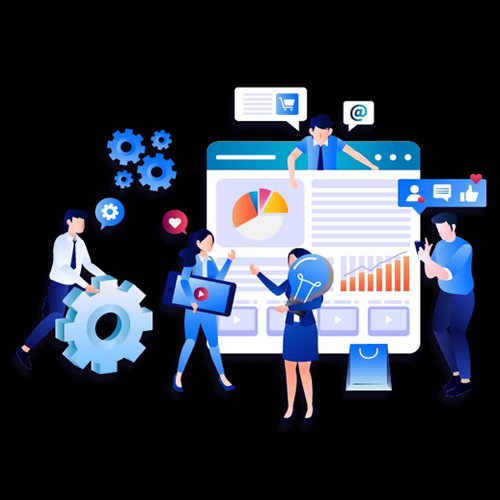 With our SEO services, we can help businesses increase their online visibility and rankings on search engine result pages (SERPs). Our team of experienced SEO professionals uses the latest techniques to optimize your website and content to ensure that your business is found by potential customers. We can also help you create a strong presence on social media platforms such as Facebook, Twitter, and Instagram, and create engaging content to attract more followers.
Our PPC services can help you reach your target audience quickly and generate more leads and sales. We can help you create effective ad campaigns and track their performance to ensure that you are getting the best results from your investment.
We also offer content marketing services to help you create high-quality and 
informative content that will engage your audience and boost your online presence. Our team of experienced content writers can create blog posts, articles, e-books, and other types of content that will help you reach your target audience and build trust with them.
Email marketing is another effective way to reach potential customers and build relationships with them. We can help you create email campaigns that are tailored to your target audience, and track their performance to ensure maximum engagement.
At Vinayak InfoSoft, we understand that every business has unique needs, and we strive to provide services that are tailored to fit those needs. We are committed to helping businesses reach their goals and grow their online presence. Contact us today to learn more about our digital marketing services in Ahmedabad.